Alexander Warenberg wins Bunschoten Younger Talent Award 2016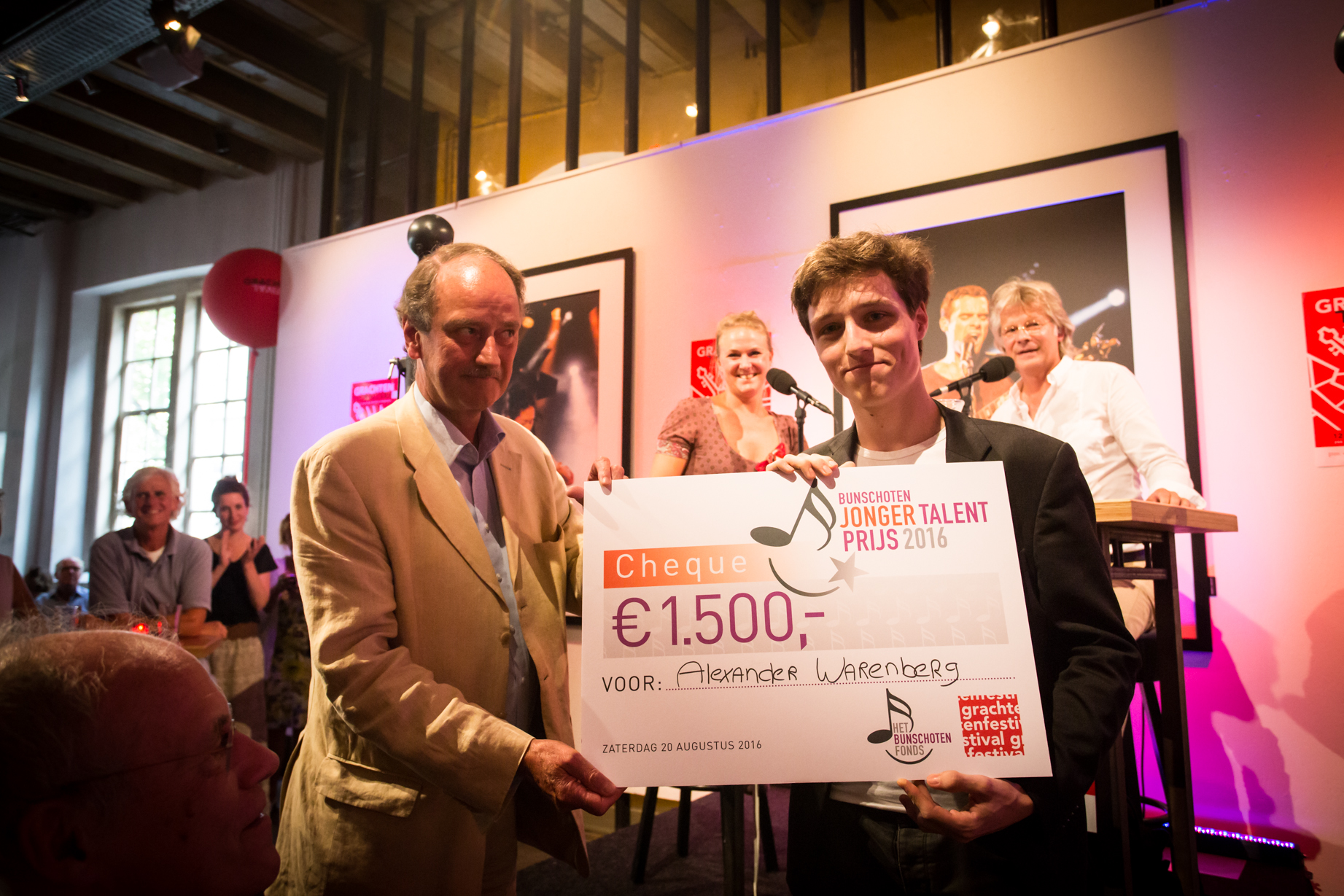 On August 20, 2016, the Bunschoten Younger Talent Award was presented to Alexander Warenberg (cello).

With the Bunschoten Younger Talent Award, the Fund continues its collaboration with the Canals Festival Amsterdam. The Award was presented for the second time during the Junior Canals Festival. Winner Alexander Warenberg studies at the Sweelinck Academie with Marjes Benoist and won a first prize at the Prinses Christina Concours earlier this year.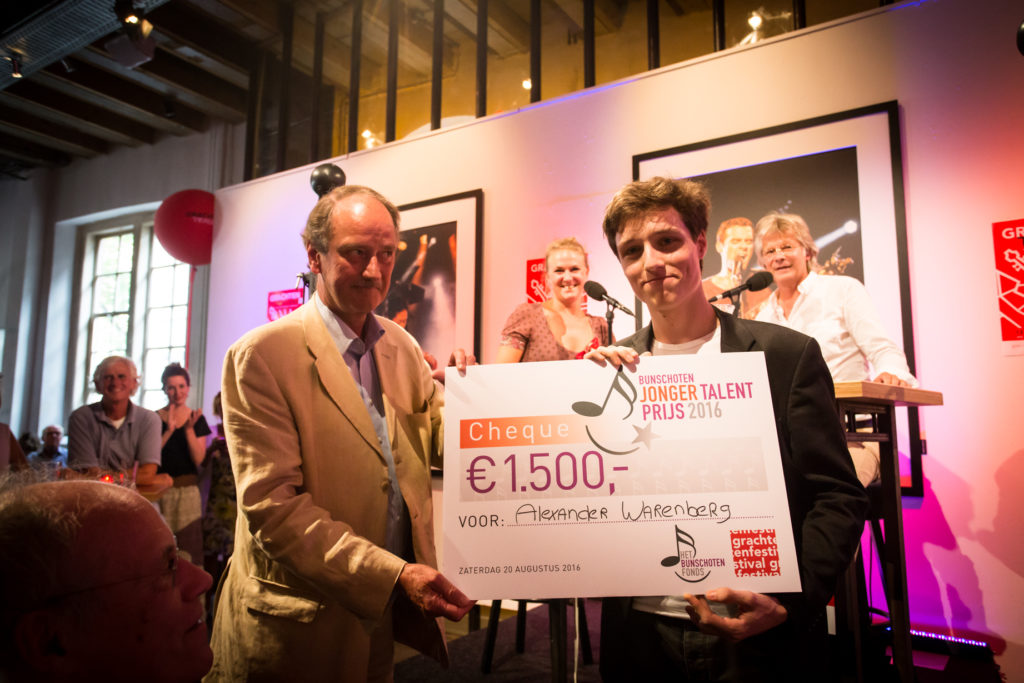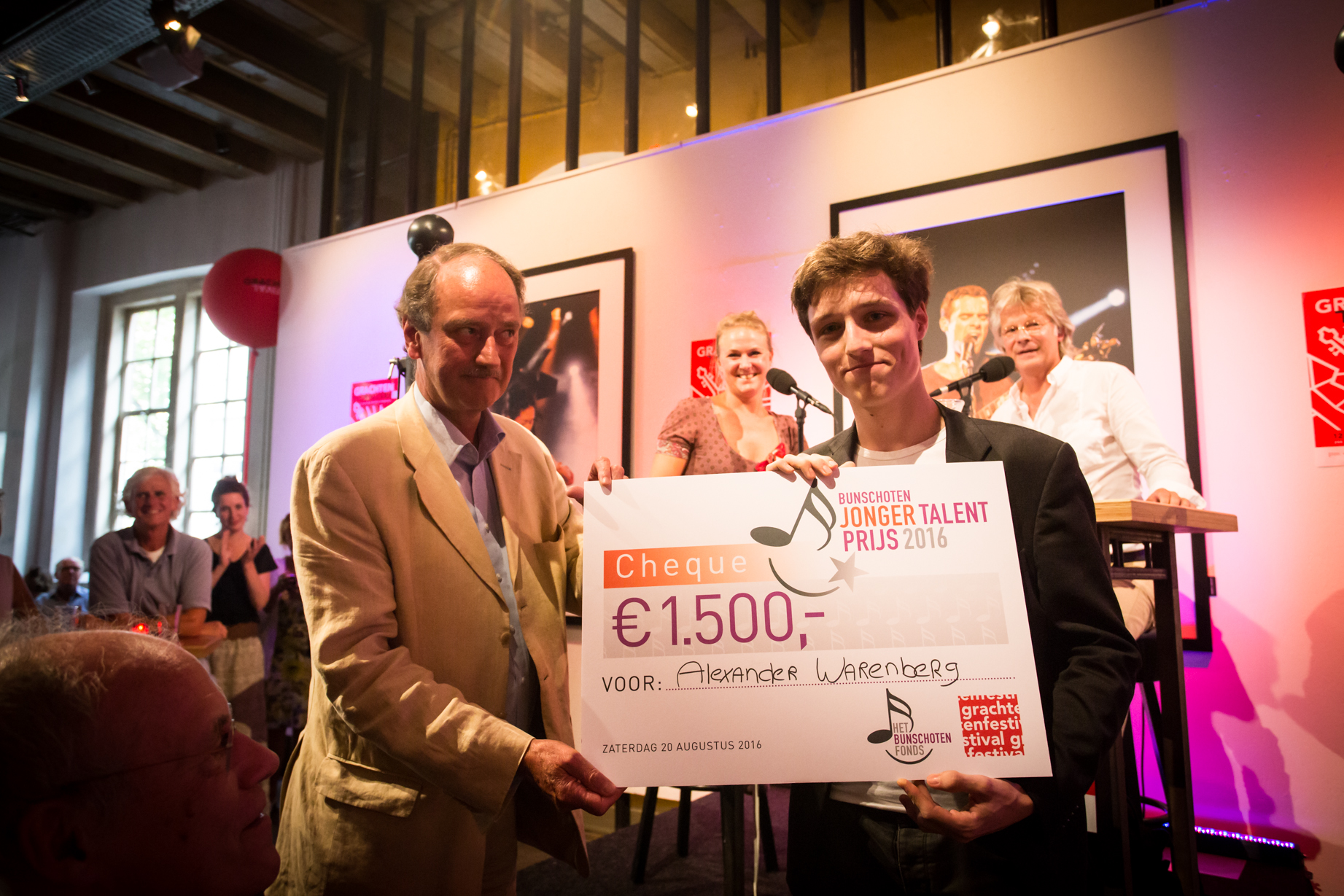 On the photograph left to right: R.G. Muller, treasurer of The Bunschoten Fund, and the winner, cellist Alexander Warenberg.