BF flashback:
a very young fund, a hundred years in the making
BF is all 'lontano'
In a way, the musical term 'lontano' (as from a distance) is applicable to The Bunschoten Fund. Because the money we now use to support classical music, comes from afar. Its origins are partly to be found in a former plantation, located in what was once Nederlands-Indië. Today we know little about what happened; what remains are some photographs and, of course, the family capital. Willem Bunschoten didn't consider the money his property; it had been given to him and he had to pass it on. By the end of his life he gave it a destination: classical music!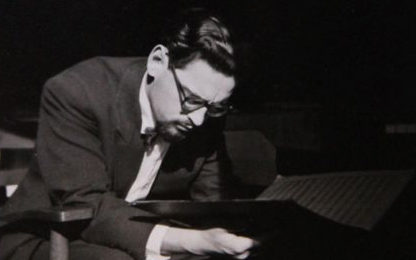 Music connects the many facets of our lives
Willem Bunschoten's life shows one clear thread: music. He was brought up with it by his musical parents. Among other things, he gave piano lessons, directed a small orchestra at home and remained a music aficionado all through his life. In his old age he started to worry about the withdrawal of government support for cultural institutions and activities. Willem strongly felt that you should not simply resign yourself to that. This motivated him to establish The Bunschoten Fund in 2011.
Love for music, from father to son
The love for music was so thoroughly implanted in Willem by this father, that he even decided to name the fund after his father. Hence the official name Ir. Etward Bunschoten Funds (in Dutch: Ir. Etward Bunschoten Fonds).
Willem Bunschoten 1932-2011