Third Bunschoten Younger Talent Award to Maria Pedano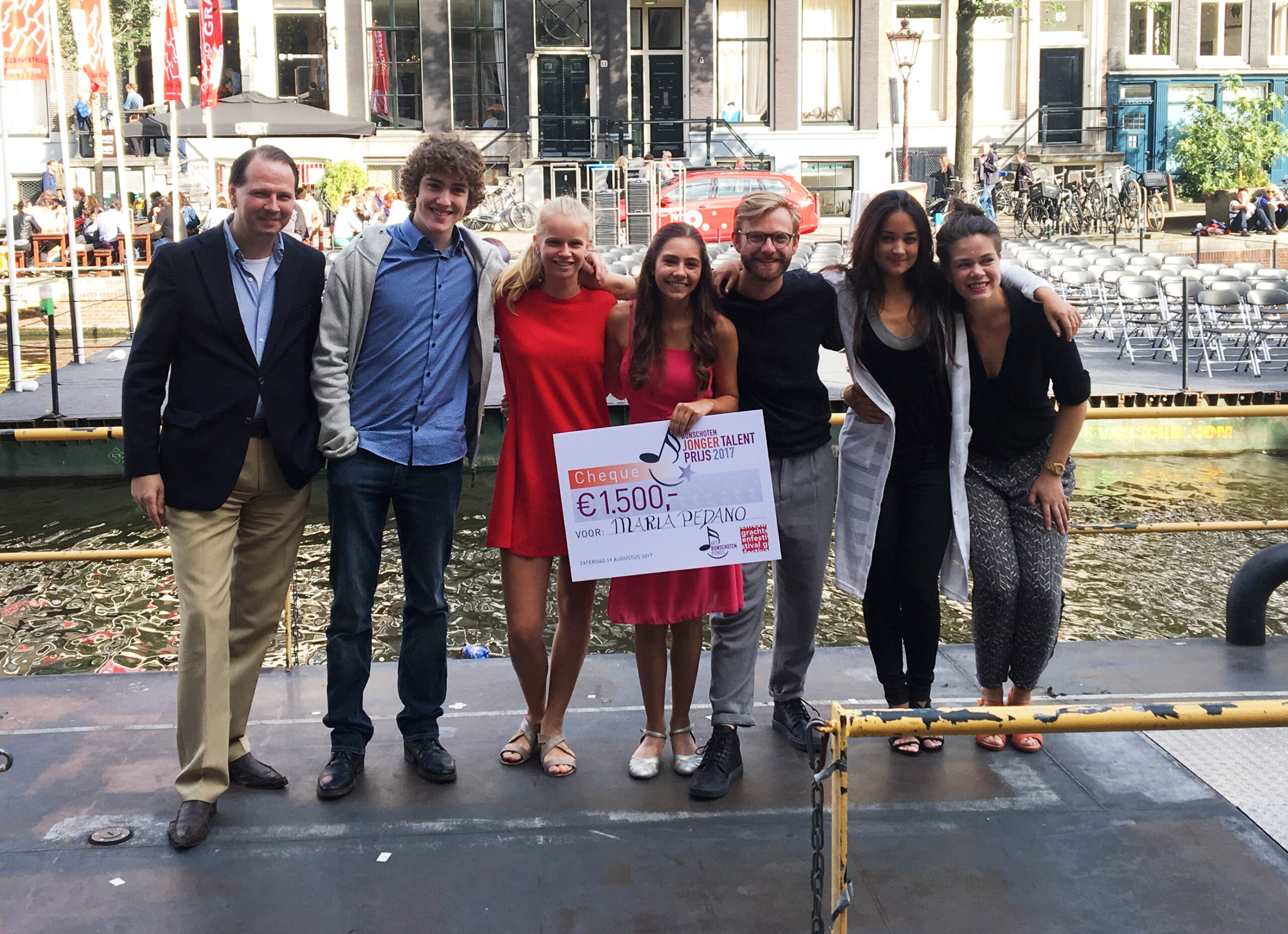 On August 19, 2017 the Bunschoten Younger Talent Award was once again presented, this time to Maria Pedano (hobo and singing).

The Bunschoten Younger Talent Award is a collaboration between The Bunschoten Fund and the Canals Festival Amsterdam. This year the Award was presented for the third time, as usual as a part of the Junior Canals Festival. Maria Pedano is a multi-talented youth who was at the center of attention several times before. During the 32nd Concours de la Chanson Alliance Française she beat seven adult competitors (2016). Pedano studies at the havo for music and dance, a pre-education of the Rotterdam Conservatory.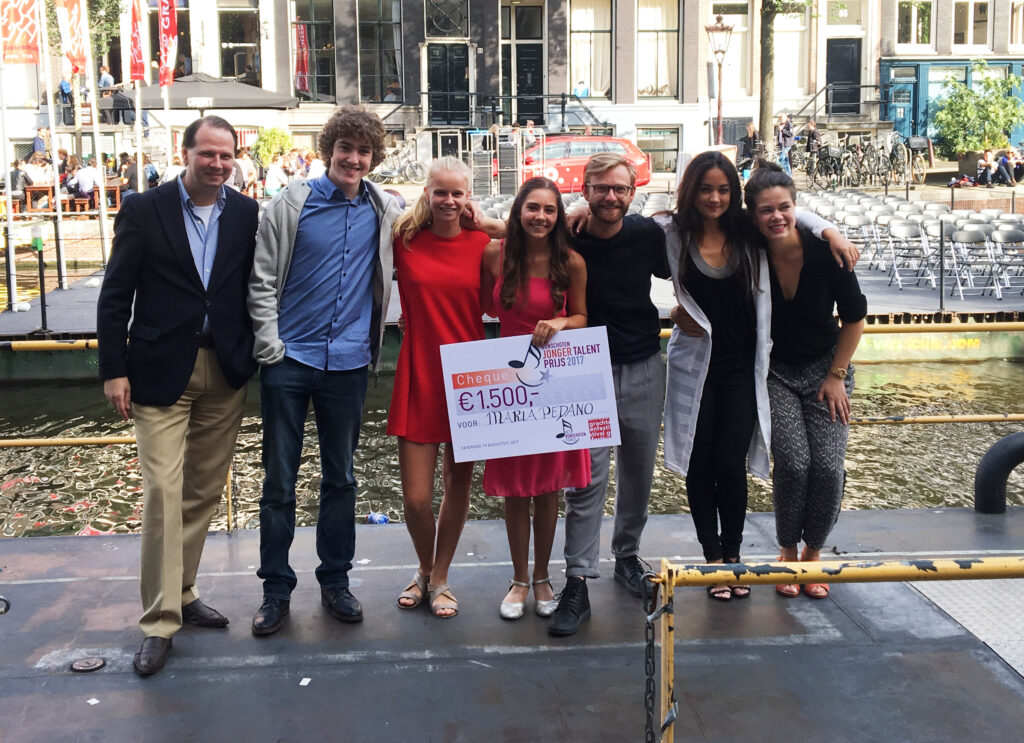 On the photograph from left to right: jury chairman Dennis Weewer, nominees Pelle van Esch (bass trombone) and Sasha Witteveen (contrabass), winner Maria Pedano (oboe and singing), and jury members Bart de Kater (clarinet), Lestari Scholtes (piano) and Geneviève Verhage (cello).