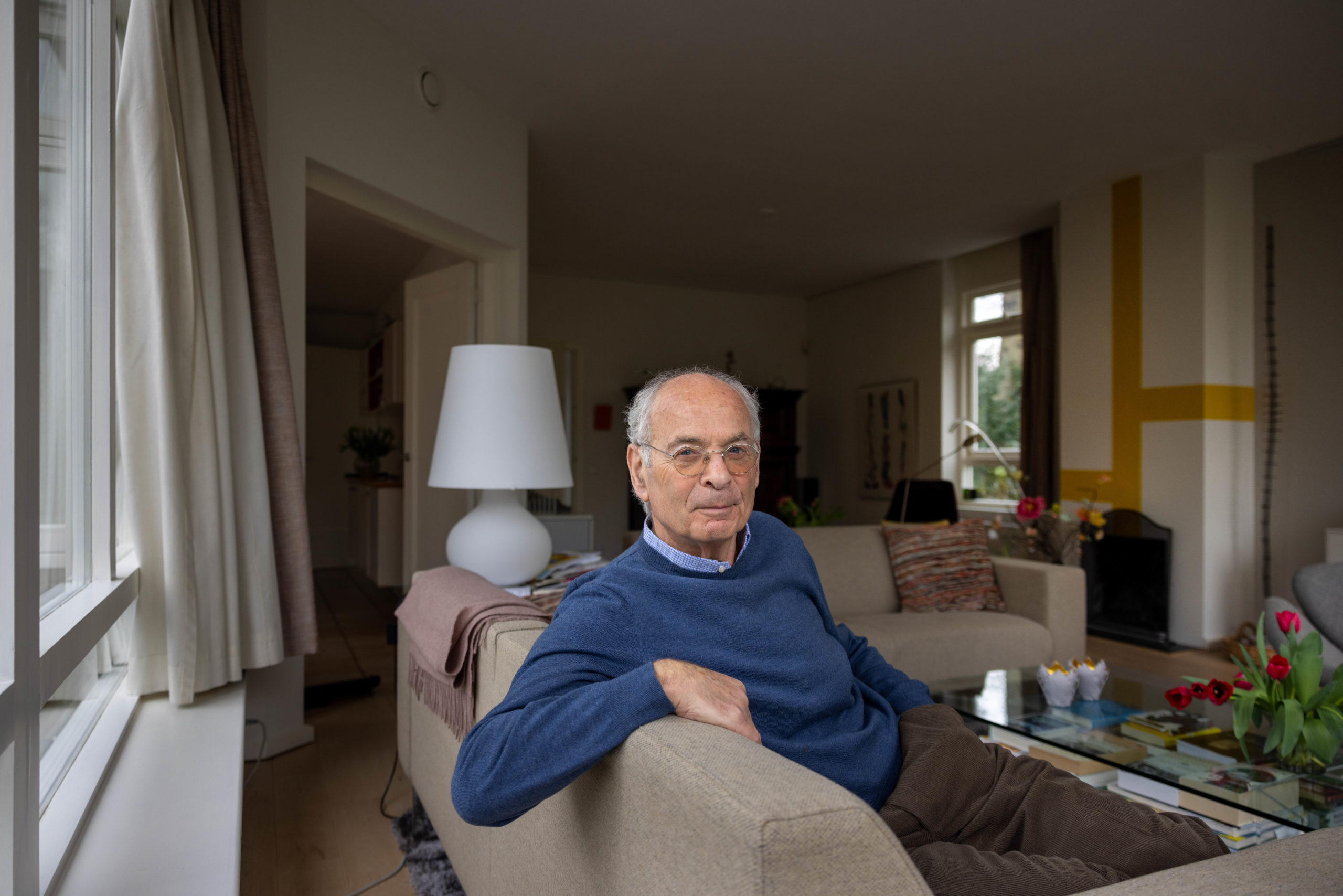 'What we have learned from this: fundraising is not a solo.'
(EVERT VAN DEN BERGH, CHAIRMAN DELFT CHAMBER MUSIC FESTIVAL 2011-2021)
The first deed of the early Bunschoten Fund was supporting the, by then already famous, Delft Chamber Music Festival. With Evert van den Bergh, chairman of the Festival in the period 2011-2021, we look back on the time when the fund awarded a coaching trajectory for the professionalization and preservation of the Festival's own fundraising. 'You may possess a wealth fund's phone number,' says Van den Bergh, 'but that doesn't mean you're there.'
A chamber music festival with a unique signature
When in 1997 violinist Isabelle van Keulen set out looking for a location to host a new chamber music festival, the ultimate choice fell on Delft. Since then the Delft Chamber Music Festival has become a permanent fixture on the annual musical agenda; from its heart, the Van der Mandelezaal in the Museum Prinsenhof, it has by now built a reputation that has crossed many borders. Musicians from all the corners of the world come to Delft to perform for a dedicated audience. Evert van den Bergh sketches the reason for that dedication: 'During the Festival, you'll find top musicians you don't usually see on a podium because they're not attached to an orchestra or an ensemble. Also, they play a one-time program here in Delft, in one-time combinations. This means that shortly before the Festival they arrive to practice intensely with one another. This creates a very special atmosphere and, of course, a certain tension, and the audience feels that. Something is happening that happens only once. It's what makes the Delft Chamber Music Festival unique.'
The location plays a large part in this. 'Of course, Delft is an outstanding location. In the beginning the acoustics of the Van der Mandelezaal were accommodated especially for the festival. The city has a historical appearance that is without equal. On top of that it's all happening on a smaller scale compared to the large cities; there, a chamber music festival can be overshadowed by all the other activities taking place around it. In Delft, the smaller scale works to the Festival's advantage. I've asked musicians about their opinions and the answer was always: this is the nicest festival in the world. Why? Because they meet one another in the hotel right next to the podium where they'll be performing, the hotel where they catch up and practice together. The programs of the artistic leader are very interesting and as a musician you feel the audience is really interested. That leaves a big impression.'
A striking program, Van den Bergh calls it. 'One of the first things Liza Ferschtmann did, was a piece by György Ligeti for one hundred metronomes. Initially the audience was rather baffled, but after a couple of minutes you could hear a needle drop. We've brought the 4.33 minutes of silence by John Cage on the podium; that left a big impression. Go and try to be silent on the podium and in the music hall; nobody wants to be the first one to make a sound. Erwin Schulhoff's Serenade Erotica was also striking. The Festival has always succeeded in keeping its program playful, varied and on the highest level. Which means you'll be hearing pieces you won't normally find in the programs of concert halls.'
Besides being unique, the festival can also be called durable. While the artistic leadership has given the festival its own signature, the Board has strived to broaden it. 'During the period in which I became a member of the board, we worked on realizing new ambitions. We sought to include other locations in and around Delft, such as the old Lijmfabriek langs de Schie (Glue Factory along the river Schie), the train station, the auditorium of the Reinier de Graaf Gasthuis. We wanted to bring opera. The budget, built on ticket sales and contributions from funds and sponsors, didn't allow that. So, we had to get to work and look for new means.'
'Fundraising is not a solo.'
In that period, roughly 2013-2014, Van den Bergh got acquainted with the newly established Bunschoten Fund. 'We were receiving subsidies from governments, fundraising, sponsoring and, of course, private gifts through the foundation Dikke Vrienden (Close Friends). The Bunschoten Fund helped us revise the raising of funds.' During the coaching trajectory, financed by BF, the Festival's Board learned that one has to be at home in the realm of the large wealth funds.
'Until then, we were chasing money as well as could be expected. Because we wanted to broaden our horizon, that strategy was no longer adequate,' says Evert van den Bergh. 'Also, during the coaching trajectory we discovered that this ambition is pointless if you're not at home in the world of the large wealth funds.'
The coaching trajectory resulted in clear recommendations. 'What we learned is that we shouldn't be doing that ourselves. Since then we've professionalized the searching for funds; we're now being helped by a professional, someone who knows the way in the Dutch landscape of wealth funds. Because, you may possess a wealth fund's phone number, that doesn't mean you're there. There's a lot more involved. We knew what we wanted, as a Festival. But what does the wealth fund want? You are dealing with expectations, and with a lot of funds.'
Important tip for festivals and ensembles
Don't do the fundraising on your own, says Evert van den Bergh, looking back on the young Bunschoten Fund's support in 2014. Next to that, he also has a tip for festivals and ensembles: what's the right approach of large wealth funds?
'Foremost, everything you say must correspond with what happens in practice. It must actually be done and, in the end, be justified. We made sure that after the Festival, the wealth fund got a detailed evaluation — describing which promises had been realized, but also which promises had nót been realized. By taking this seriously, you build trust and that pays off. If not the following year, then maybe the next. With the Delft Music Chamber Festival we've always taken great care of that.'
—BF in conversation with Evert van den Bergh about the Delft Chamber Music Festival, December 2021
> Interview Luca van der Waals